Telephony in the Cloud
---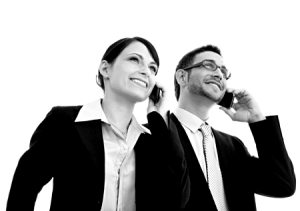 The need for efficiency is continuously increasing in enterprises. Cloud telephony is taking a great solution that does not require a large investment of the company. Cloud telephony is the future exchange. You pay a fixed monthly rate with no unexpected costs afterwards.
Cost savings
With cloud telephony you always pay for what you use. A fixed amount per employee per month. That amount is based on the features that you want for each employee, and you can also adjust this very easily, so you never have under or over capacity. your expenses
transparent and you will never face unexpected bills.
Reachable everywhere
with cloud telephony you have the ability to communicate via the cloud. This allows you to use any device you own: your fixed and mobile phones, but also your tablet and computer are part of your phone environment. For example, your mobile phone, you use the Hipper app and you can indicate that you are not at the office, and that all calls go to your mobile phone. You will control your accessibility with simple telephone settings.
Extremely Reliable
With Cloud Telephony you always communicate through the reliable fixed network of KPN. The network is 24/7 guarded. In addition, you never suffer from local cable break or power failure. You are always accessible at a different location or mobile phone. So we guarantee an optimal availability of your PBX and accessibility of your company.
In practice
See the advantages of a telephone exchange in the Cloud in practice. Click here for an introduction video about Cloud Telephony.