A reliable and secure ICT solution is not indispensable in today's office. In the legal profession-specific applications and software are used for daily business. We understand better than anyone how vital the system and the availability of the software for lawyers are. Through all the experience and knowledge we have gained from our current customers, we have a clear view of the legal industry and automation issues that are a part of this process. Below is a small selection of the attorneys used by our customers software.
As a lawyer, you know better than anyone how important it is to always maintain compliance with security protocols. All information to the Cloud is a step in which you must fully trust the company where you working with. We put this to the Cloud Microsoft Office 365 for the legal profession. Using Office 365, you will always have access to your office data in a secure manner. The safety of you and your clients is continuously assured. With the experience we already have in furnishing this solution for the legal profession, you can get started quickly.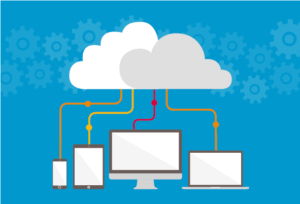 Your PBX in the Cloud you can use any device. Your desk phone, your old Nokia 6310 smartphone, but also see that your tablet and computer are now an integral part of your telephone and your clients just see one business number when you call them. In contrast to a physical telephone exchange Cloud Telephony does not require a large investment ring and is an ISDN-connection unnecessary. In addition, you only pay for the features you use. You can arrange to buy at any time and change. Faxes can also be fully accommodated in the Cloud.
The legal document has many challenges. Of course, the challenge is to handle cases in a confidential manner, but also to ensure that obvious information is always accessible and available in exactly the right way. After all, it is important to documents in time to be submitted to the court. With our unique all-in-one concept, we can assist you with this. The latest printers and multifunction devices and desired options, including services that printing costs are calculated on the basis of actual consumption.
ComputerHulp Amsterdam
van Boetzelaerstraat 1
1051 CS Amsterdam
Wij helpen u graag telefonisch op
Werkdagen: tussen 07:00 en 22:00
Weekend: tussen 09:00 en 18:00